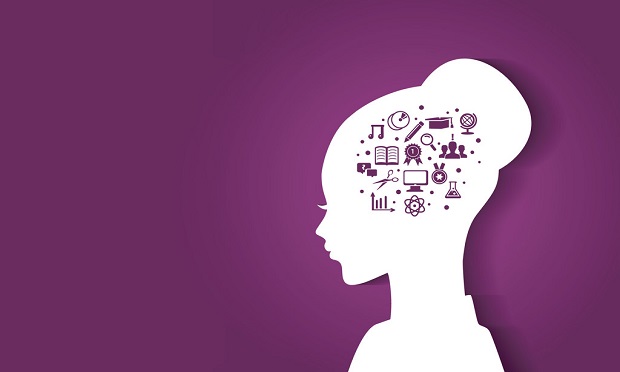 The WSIA Education Foundation formed through the 2018 merger of the AAMGA Education Foundation and the Derek Hughes/NAPSLO Educational Foundation. It is dedicated to enhancing education opportunities for people interested in the wholesale, specialty and surplus lines industry and to overcome misconceptions about the excess and surplus lines market.
While the foundation supports a robust slate of initiatives with this focus, many of these initiatives are undertaken in collaboration with WSIA's education and talent development offerings, which creates a valuable partnership.
The WSIA Education Foundation's key projects include financial support of education programs for WSIA members, scholarships for risk management students, support of the Associate in Surplus Lines (ASLI) designation, support of the AM Best Company's annual review of the surplus lines segment, partnership with Georgia State University's risk management program, support for WSIA student symposiums, financial partnership with Gamma Iota Sigma and grants to university risk management and insurance programs.
Brian Van Cleave of Huntersure is president of the WSIA Education Foundation Board of Directors. He describes how the foundation's work impacts WSIA members from their time as students through their careers.
"Many students first benefit from the work of the foundation when they attend WSIA-hosted symposiums across the country. They participate in two days of education sessions about the industry, meet other students, and interact with industry hiring professionals during a career fair at almost no charge," Van Cleave says. "That same student might also apply for and receive a foundation scholarship of up to $5,000 to continue their studies.
Later, as industry professionals, they might participate in a WSIA education program with a foundation-supported tuition scholarship or use foundation-funded research like the AM Best annual E&S sector review to understand what's happening in the market. The foundation's goal to enhance education and understanding begins with attracting students to our industry and continues through their careers."
Van Cleave says the WSIA Education Foundation scholarship program is one of the foundation's oldest initiatives and perhaps also one of its most impactful. The scholarship program was established in 1988 and awards $5,000 scholarships to college students studying insurance.
For the 2020-2021 academic year, $105,000 was awarded in scholarships to 21 students from 17 universities.
"These scholarships reward exceptional students and also support their interest in a career in the wholesale, specialty and surplus lines industry, which is critical as we work to recruit and develop young talent. It's imperative that we tell this industry's story to future professionals so we continue to cultivate the talent pipeline," Van Cleave says. "Many of the foundation scholarships honor our industry pioneers who were instrumental in its growth, which I think is significant as we award them to students who can become the next generation of its success. We are also really pleased to be adding scholarship opportunities for WSIA member professionals to specific WSIA education programs and hope to grow those opportunities in the coming years."
The foundation also now supports five WSIA symposiums annually for risk management and insurance majors. The symposiums are offered in Los Angeles, Chicago, Santa Barbara, Calif., Phoenix and Atlanta in partnership with host universities, though COVID-19 has forced the move to virtual formats for several of those this year.
Whether offered in-person or in a virtual platform, the symposiums feature education sessions, networking opportunities for students and a career fair where students can connect with WSIA member firms as prospective employees. Two of the symposiums now focus on actuarial science and data analytics opportunities for students as well. With the foundation's financial support, students participate in the symposiums for only $25 which includes either free or reduced hotel stays and meals.
Both risk management and insurance students and faculty can participate in the symposiums. WSIA Education Programs and Events Manager Chris Timmerman says both constituents can quickly gain a lot of knowledge specific to surplus lines during the symposiums.
"Symposiums are a win for everyone. Students and faculty benefit from the education components and they benefit from the networking opportunities with industry professionals who volunteer to present, and during the career fairs," she says. "WSIA member firms also benefit through career fair participation. We can make these available to a large number of students and educators because of the foundation's financial commitment."
The WSIA Education Foundation also supports students as a Gamma Iota Sigma (GIS) Sustaining Partner. GIS is an international risk management, insurance and actuarial science collegiate fraternity that hosts professional development and education for students entering the insurance industry. GIS has more than 5,000 student members in 75 chapters across North America. The foundation's GIS partnership provides access to a number of opportunities for interaction with students at regional and international conferences and the leadership symposium.
Brady Kelley, WSIA Education Foundation Treasurer and WSIA Executive Director, says that the two organizations' cooperation is mutually beneficial.
"Our partnership with GIS connects top-caliber GIS-member students with WSIA Education Foundation scholarship opportunities and other WSIA initiatives," Kelley says. "Our organizations work well together to enhance our outreach to students and work toward our common goal of developing their interest in working in this industry."
AM Best Company's annual Special Report, U.S. Surplus Lines — Segment Review, is also made possible by a grant from the WSIA Education Foundation. The report, in its 27th year in 2020, analyzes the state of the surplus lines industry and offers AM Best's perspective on the state of the market, the financial performance of surplus lines carriers relative to the standard market and distribution trends, among others.
"The AM Best report is an important tool for WSIA members, and the foundation's long-term commitment to it is too," Kelley says. "We know that the WSIA team and our members use the report to understand market trends, and we also rely heavily on the information to educate lawmakers and regulators about the market. We're very appreciative of the foundation's support of this research, and it's used extensively as a resource."
In addition to its work focused on education opportunities for students, the foundation also provides support for the Associate in Surplus Lines Insurance (ASLI). The ASLI designation program was developed jointly by the Derek Hughes NAPSLO Educational Foundation, the WSIA Education Foundation's legacy organization, and The Institutes in 1996. Since the program's inception, more than 2,500 insurance professionals have earned the ASLI designation.
The WSIA Education Foundation also has launched a new University Grant Program this year. Universities and students may apply for three different types of grants that range in size from $250 to $5,000. The first fund provides small grants to assist university insurance programs that are raising funds for a specific event. The second is aimed at assisting emerging risk management programs with classroom speakers and access to symposiums and career fairs, and the third offers a larger, one-time grant to support an event that will increase awareness of the wholesale, specialty and surplus lines market among students.
Van Cleave says that grant program's goal is to provide direct assistance to universities working to develop their risk management and actuarial science programs. "These programs are a pipeline of future professionals, and this is a very natural way for the foundation to support their efforts," he says. "It's another example of the work of the foundation dovetailing with WSIA's talent development outreach, and we're really pleased to be able to provide these funds."
The WSIA Education Foundation accepts both individual and corporate contributions to fund its work. The foundation also hosts the annual Rogan Cup golf tournament to fund-raise in conjunction with the WSIA Underwriting Summit. Van Cleave says the event raises an average of more than $100,000. "The Rogan Cup is a fun networking event for members, but it is very important to the foundation's ongoing strength," Van Cleave says. "We all know this business is about people and our relationships, so golfing together to support the industry is a natural fit."
To learn more about ways to contribute to the WSIA Education Foundation or its work, visit www.wsia.org/foundation.
Keep reading…