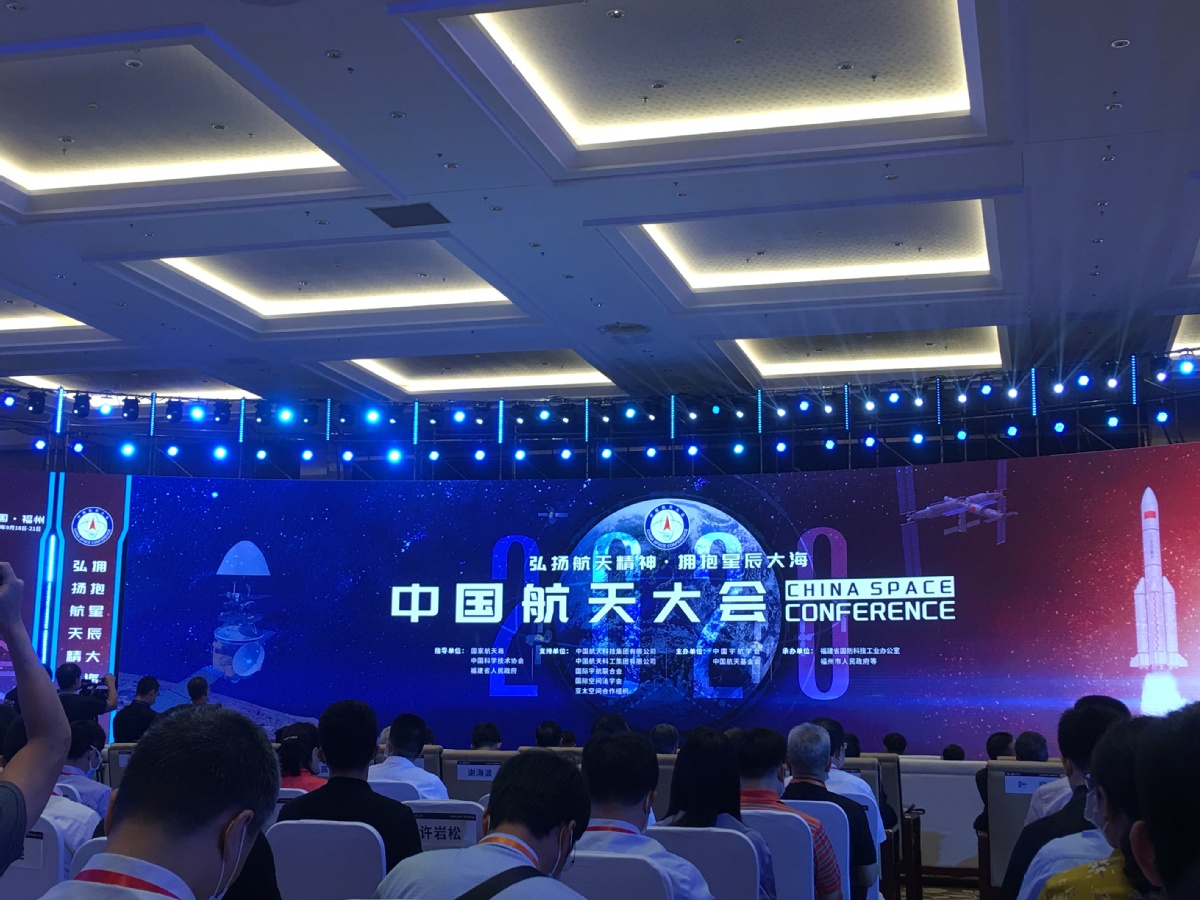 The 2020 China Space Conference opened in Fuzhou, capital of Fujian province, on Friday morning.
The four-day conference is hosted by the Chinese Society of Astronautics and the China Space Foundation and will consist of 16 events such as forums and themed exhibitions.
High-ranking officials from the Fujian provincial and Fuzhou city governments, executives from State-owned space contractors and leaders from private space sector are taking part in the event, the largest of its kind in China this year.
At the opening ceremony, Chinese researchers announced 10 most challenging subjects in space science and technology such as nuclear-powered spacecraft, heat-resistant materials for reusable aerospace vehicle and space debris clearance. In addition, State-owned space enterprises inked agreements with Fujian province on cooperation in aviation and space industries.
During the conference, academicians from the Chinese Academy of Sciences and the Chinese Academy of Engineering, distinguished researchers and industry representatives are scheduled to discuss various topics such as China's development strategy for its space sector after the COVID-19 pandemic, breakthroughs in key technology fields, space-based information industry's future as well as global space cooperation, the organizing committee said.
China is now a leading player in the field of space science. The nation has conducted several manned missions and robotic lunar expeditions. It has built a space-based navigation and positioning network with global coverage capability. The nation has also sent a probe to Mars, aiming to deploy a rover on the red planet in May 2021.