Even grown-ups long graduated can go back to school this fall. 
The University of Arizona and the local continuing education institution The Learning Curve are offering virtual classes that will teach you about everything from the history and production of chocolate to using music to navigate the pandemic. There are so many options. 
Even better? This isn't your third-grader's remote learning experience. There are no tests, no homework and no credit. You learn simply for the joy of it. 
"I think that we all benefit from continued learning," says Susan Dick, the founder and director of The Learning Curve. "It's good for our brains, and it's good for our hearts to keep learning about a variety of topics and ways we can understand each other. People understand each other through arts, humanities, literature, music and history, and there has never been a more important time for us to do that." 
The Learning Curve
For almost 20 years, The Learning Curve has helped Tucson adults expand their education. 
Now especially, that name is appropriate, Dick says, as the organization has raced to prepare an online-only fall course list — a learning curve indeed. Classes will range in how involved they are, with some leaning more heavily on pre-recorded lectures and others presented in more interactive Zoom forums. 
A few online classes on the calendar for this fall include: 
• "Writing through the Pandemic: Ways to Document Difficult Subjects" ($175, Thursdays, Oct. 1 – Nov. 5)
• "In Search of the First Americans: Exploring Paleoindian Archaeology in North America" ($195, Tuesdays and Thursdays, Oct. 6 – Nov. 19)
• The High Renaissance in Italy: Leonardo, Michelangelo, Raphael and Titian ($175, Thursdays, Oct. 1 – Nov. 5)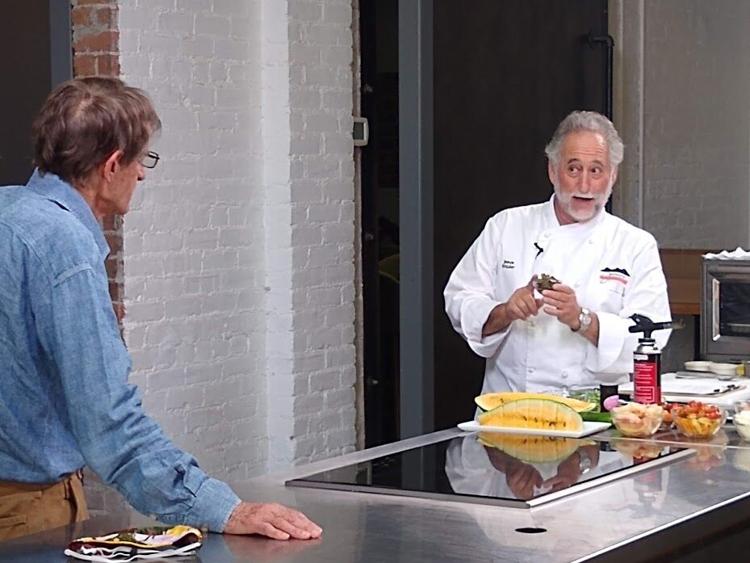 The Learning Curve is also offering two courses with a recipe component. 
The six-session series Food for Thought brings together David Yetman (an author of #ThisIsTucson Summer Reading Challenge book "The Saguaro Cactus: A Natural History) and Janos Wilder, the chef and owner of Downtown Kitchen + Cocktails. During these virtual lunch dates, Wilder will prepare a recipe to go with the coming lecture. Participants will receive a copy of the recipe. Each lecture has a different instructor who will share about defining Sonoran Desert topics such as the border, desert foods and more. 
The series costs $195 or $36 per session. Co-sponsored by the UA Southwest Center and the Desert Laboratory on Tumamoc Hill, the series and its proceeds will also support work by the Borderlands Restoration Network to provide medical supplies to the Seri people, an Indigenous people in Sonora. 
The other series with a food component, A Feast for the Senses, is in partnership with Doug Levy of Feast. For each lecture, Levy will prepare a meal to compliment the arts-related lecture, which you can pick up for takeout from the restaurant. Proceeds will then help support local arts organizations, including the UA School of Dance, Tucson Symphony Orchestra and The Rogue Theatre. Those courses costs $33 per class. 
Register at least 24 hours before a course begins. 
UA Community Classroom
The classes for the virtual, fall semester range from cultural immersion experiences to professional development opportunities, with some current events and Tucson-centric topics thrown in for good measure. Oh, and Noam Chomsky. You can also take a class with Noam Chomsky. 
That's actually a partial reason for the launch of the college's Community Classroom program, says Maribel Alvarez, the associate dean for community engagement for the college. When Chomsky began teaching at the university, the college responded to the public's desire to engage with him.
Upcoming classes include: 
• "No Time for Nice: Kindness as a Force for Personal and Social Change" ($130, Wednesdays Sept. 30 – Oct. 28)
• "Whiteness and Racial Violence in America" ($170, Thursdays, Oct. 1- Nov. 5)
•  "The Cultures of Chocolate" ($50, Fridays, Nov. 6-13)
Instructors include both university professors and community scholars. Courses are mostly live lectures on Zoom with several pre-recorded or breakout room formats. Sign up at least one week before a course begins. 
(The UA's College of Humanities also offers online continuing education classes through its Humanities Seminars Programs. You can learn more about that at hsp.arizona.edu)
"You can get a taste of what a scholarly conversation is like without really having to be on the spot of taking a test," Alvarez says. "You can just get a sense of what it is."