Posted on 1 October 2020 at 9:18pm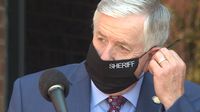 JEFFERSON CITY – Governor Mike Parson has designated more than $5 million in CARES Act funding for child care services on college campuses.
The funding is designed to help low-income students who are also parents.
The grant recipients include: Harris-Stowe State University, Northwest MO State University, Ozarks Technical Community College, Missouri University of Science and Technology and Missouri Southern State University.
Missouri Department of Social Services Acting Director Jennifer Tidball emphasized the need for expansion on child care services, saying it allows parents to focus on their educations which can help bring families out of poverty.
The Department of Social Services Children's division will soon announce a second round of grant recipients for a total of $10 million in funds sent to child care services in the state.
Missouri families are also eligible for further benefits, such as:
Temporary child care subsidy for up to 90 days.
Working parents who earned an income from 138 to 215% of the federal poverty level may qualify for an additional subsidy.
Parents with school-aged children who do not attend in-person school can receive additional subsidies.
Missourian's can visit here to learn if they qualify, or by calling (855) 373-4636.